A Natural Beaut's Spring & Summer Essentials
Well, hello there! So, this is my most exciting/extensive post to date! I pride myself on being honest with you all and I will continue to maintain that authenticity. I want anaturalbeaut.com to be a community/resource for all of you. As a way to continue the growth of this platform, I have partnered with a few companies to make my posts more efficient/convenient. So, from now on, I will be posting the links to mostly all of the products I mention. The links create convenience for you, and you using the links helps me to track my progress and profit from sales. I have enjoyed every step of this journey thus far, and I am so grateful! I love all of you. So, let's get started.
Summer is right around the corner! I don't know about you all, but summer has always been my reset season. It is the season that I indulge in all things lovely, fun, liberating, and powerful. This is your one-stop shop for all things summer, ANaturalBeaut style. Take what you need. :)
Body
Sunny Butter: Made by yours truly! Sunny Butter is a multi-functional butter created to supply moisture, even your complexion, and seal moisture in your strands. It's heavenly whipped texture makes application super easy, and the scent is intentionally light so it will not interfere with your fave colognes and perfumes. You will love the glow that Sunny Butter provides. Check out this thread that I made to explain just a few of Sunny Butter's amazing ingredients.
Charcoal Facial Soap DETOX: This is a fave because it really does a deep cleanse without drying my skin. I use this all over my body, which as helped tremendously with my back and chest acne (dark spots mainly). It has also helped even the tone of my skin. So, this is a staple for my skin care regimen. The ingredients include argan oil, shea butter, tea tree oil, peppermint oil, etc. I use it all over my body. It does not dry me out like most sudsy products, but I always feel super clean after using it. It unclogs pores, removes impurities, and removes dead skin cells. It is made by Destiny Boutique. Click the link to order online. Though I still use it, my skin has become used to it so it's not as powerful as it once was. It is still worth a try because it has great ingredients and it's a great price.
Bamboo cloths: So, I've told you all several times that I have extremely sensitive skin. Well, these have taken my skin to the next level! They are hypoallergenic, antibacterial, and free from harsh chemicals and dyes. It is known that we should switch out our towels pretty often because they hold germs and bacteria from previous uses, especially those of us that wear makeup. But what a lot of us don't realize is that cotton towels often come with a lot of harsh chemicals and dyes in order to preserve the cloths. So, this is a safer alternative all around. Bamboo cloths are normally advertised for babies, but I promise everyone should give them a try! Bamboo cloths are great washcloths and microfiber towels are great to dry the body after your shower/bath. Microfiber towels are also anti-bacterial, anti-fungal, and gentle on the skin.

JASON Natural Cosmetics Powersmile Toothpaste, Peppermint, 6 Ounces: So, I have been using natural toothpastes for about a year now. I believe I have become allergic to Colgate and Crest because my gums become inflamed when I use them. Also, they are entirely too sweet and do not whiten my teeth like they say. It should also be noted that they have entirely too many chemicals and preservatives. Unlike most common brands of toothpaste, it does not contain petrolatum (petroleum jelly)-which is a common chemical used in industrial plants to lubricate machinery. So, why would you want that in your mouth?! Lol. This brand does not use sodium lauryl or laureth sulfates, which is what many companies use to allow their products to foam. So, it's in a lot of shampoos, skin care products, and toothpastes. According to Mercola.com, though SLS is derived from coconuts, it is contaminated with a toxic byproduct during the manufacturing process. So, give natural toothpaste a try! Linked is my favorite that I've tried so far :)
Lone Deodorant It is free from aluminum, parabens, and artifical fragrance. It actually lasts through the day, BUT there are a few things you must consider when transitioning to a natural/organic deodorant. Diet is first. Eating red meat, pork, and processed foods plays a HUGE part in producing body odor. So, because natural deodorants are not as potent as those that contain aluminum, they may not work as well because it is not formulated to work against all of those toxins. The next thing that may help with the transition is detoxing your armpits. You can do this by applying a mixture of Aztec Indian Healing Clay and Bragg's Apple Cider Vinegar to your armpits 2-3 times per week for about 2 weeks to draw out the toxins and regulate your sweat glands.
Kuumba Made Fragrance Oil I do not wear perfume because they often wear off, and are too expensive. Also, because my skin is very sensitive, they often give me a small rash. So, fragrance oils are a great alternative for me. Kuumba Made is my favorite company for fragrance oils. They are made with all natural herbs, plant extracts, and essential oils. Each bottle lasts so long (about two months)! I've linked my favorite scent above.
Face
I generally don't wear a lot of makeup during the summer because it is SO hot! So, that's why it is so important for me to maintain healthy skin.
Bahi Cosmetics: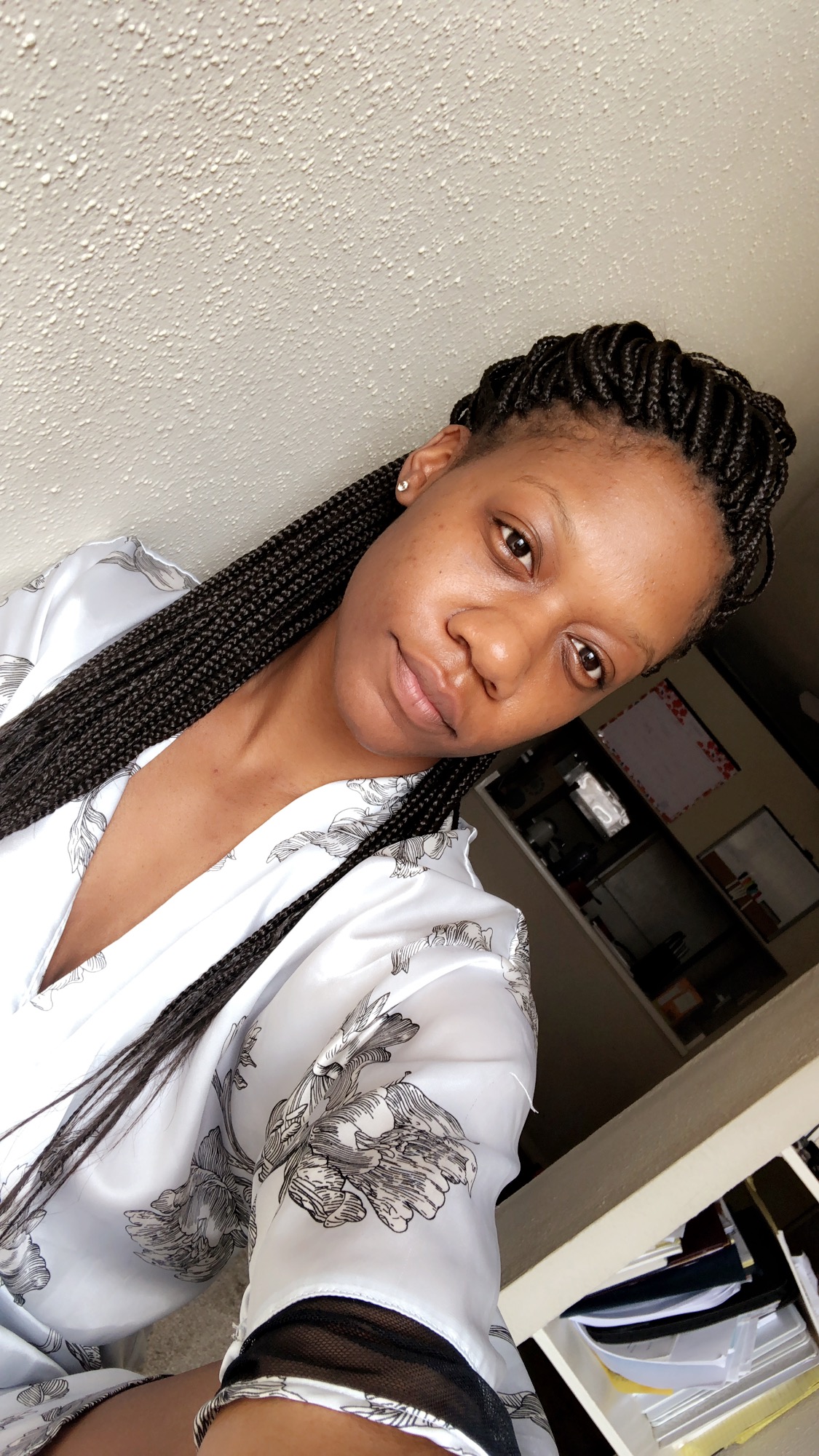 I love Bahi's Sunflower Sweets Serum. It gives me a dewy glow, and evens my complexion. It also gives my face the perfect amount of moisture without making me look greasy.
Empress Moret:
As you all know, I love Empress Moret's entire brand. Her face wash is my go-to! It's made with African black soap, aloe vera, and more incredible ingredients.
Activated Charcoal: So, if you have been following for a while then you know this a staple. I brush my teeth with it and it is a MUST for my facial masks:
Recipe for facial mask:
Aztec Indian Healing Clay (2 tbsp)- tightens pores and draws out impurities/toxins. Link available for purchase: Aztec Secret Indian Healing Clay Deep Pore Cleansing, 1 Pound
Activated Charcoal (1/4 tsp or 3 capsules)- draws out impurities/toxins, removes dead skin cells, promotes rejuvenation. Links for purchase available below:
Coal-Conut (TM) - Activated Coconut Shell Charcoal Fine Husk Food Grade Powder (Ultra-Fine) - Organic Approved, 8 oz
Country Life Charcoal, 260 mg, 100-Count
Jojoba Oil (3-4 drops)- prevents the mask from drying the skin.
Water (boil to purify)- enough to make a smooth, applicable paste
I also drink activated charcoal (1/4 tsp in 8oz of water) to detox my liver/kidneys when I've been drinking alcohol. Activated charcoal is great for removing impurities and serves as a reset button for the body.
Aztec Secret Indian Healing Clay Deep Pore Cleansing, 1 Pound : This is another major staple. It is the base for my masks. It is such a fun product because I can literally feel the dirt coming to the surface of my skin. Again, recipe is on my skin care regimen. During the summer, I generally do my masks 2-3 times per week. It depends on how active I am.
By no means am I a makeup guru. I am very simple when it comes to makeup, meaning I wear it for coverage and protection from the sun. So, here are the few products I use!
L'Oréal Infallible Pro-Glow Coconut-SPF 15: It gives me perfect coverage, while still helping me keep my natural glow. It does not look caked onto my face. Very light and easy to wash off.
Maybelline Fit Me! Powder (355 Coconut): This powder is my absolute favorite! On days when I just want a fresh look with light coverage without the hassle of foundation, I just apply this powder with a cotton ball. It does not give me a "cakey" makeup look. It's light and blends very well. Pretty darn amazing for me.
Maybelline- The Colossal Big Shot Volume Express Mascara: Out of all of my makeup products, mascara is the one product that I am very picky about. My eyes are favorite feature, so my mascara has to be perfect. This mascara is my absolute favorite. The applicator separates and elongates my lashes so well. It does not clunk up or sweat off. My eyes look fresh all day long. Absolutely amazing.
Urban Decay Setting Spray: My holy grail as far as setting my makeup. I recently went to a festival in 80 degree weather, and my face looked fresh THE ENTIRE DAY! I love this setting spray.
Hair
I know many people discuss protective styling during the winter, but I LOVE protective styles during the spring and summer.
My go-to protective styles: Braids, a faux bun, and my super fun curly wig that I cut to match the length my actual fro! Protective styling can be so fun and liberating. Get creative and protect your strands from the blazing sun!
Shampoo: I still use my ACV rinse, but i've recently been making my own shampoo with African black soap and olive oil and a few drops of tea tree oil . It clarifies my hair very well and does not leave my curls feeling dry or brittle.
Sunny Butter: Before putting my hair in a protective style, make sure I smooth Sunny Butter down my strands. I also smooth Sunny Butter down my braids after shampooing them.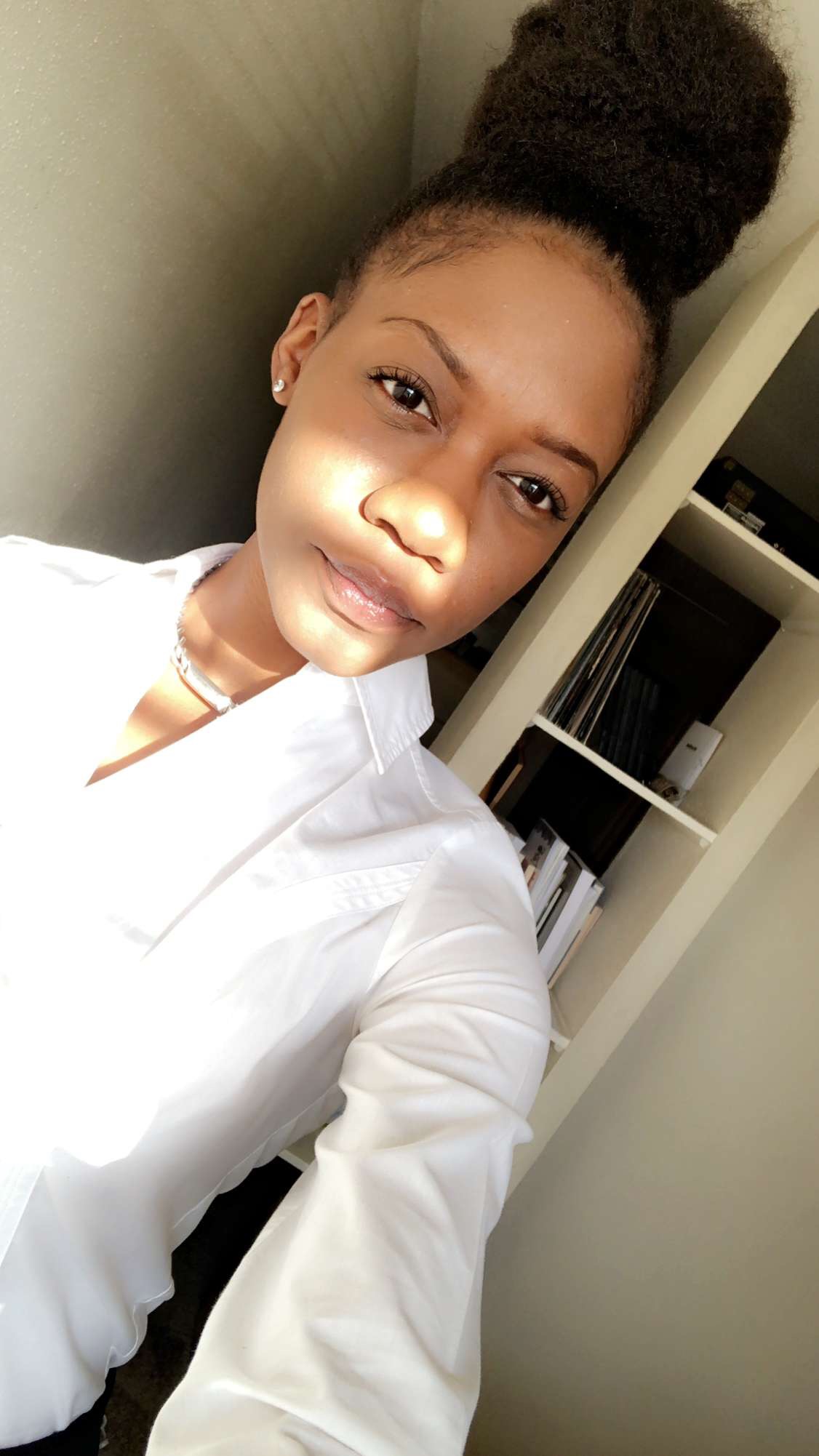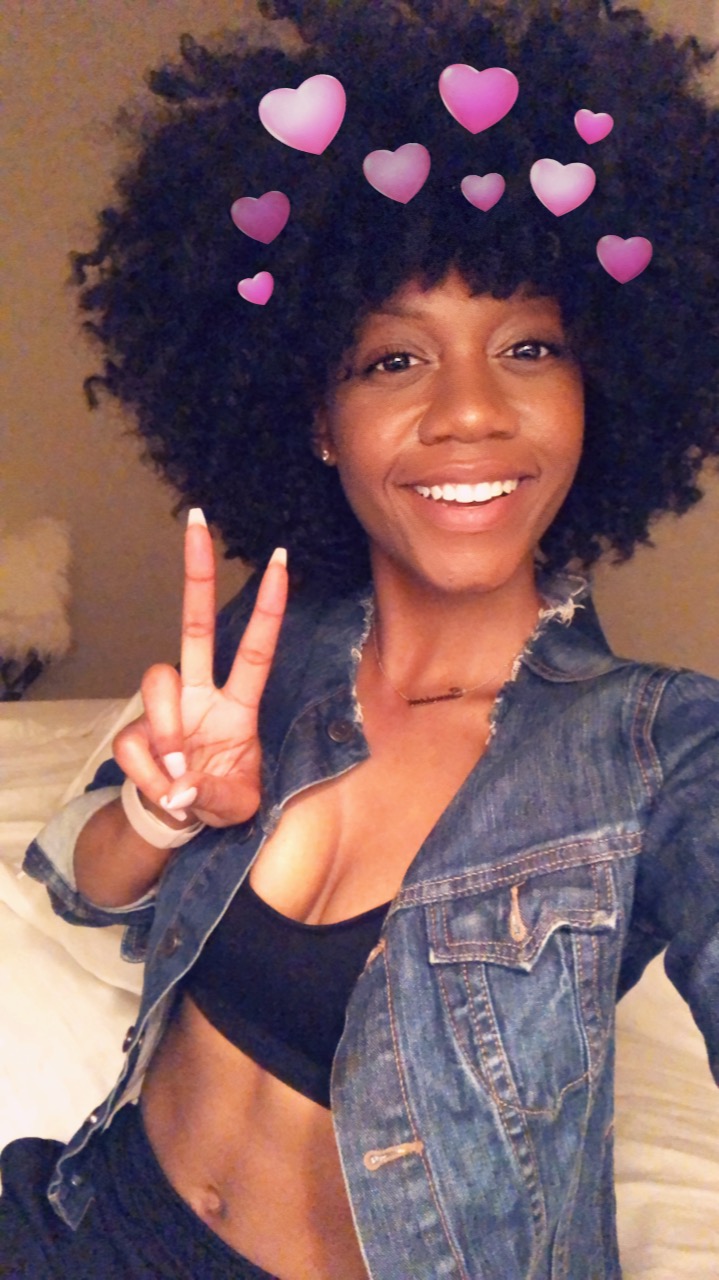 Books
This is the section that I am most excited about! A lot of you have inquired about my library (LOL!). Well, here is a forever growing list of books that I love! I do not want to taint you all with my opinions/interpretations of the books, so I will simply list them and allow the Universe to guide you. Take what you need, and enjoy!
Spiritual Journey: